The Faculty of Earth Sciences offers a selection of courses under the themes of geology and geophysics. Emphasis is placed on aspects of Icelandic geology, such as extensional plate tectonic, magmatism, volcanism, geothermal activity, glaciers, and North Atlantic Oceans. The course is suitable for EU Erasmus and any other exchange students who want to spend one or two semesters in Iceland as a part of their university education. We recommend a minimum requirement of one year of undergraduate study in Earth Science.  All courses are taught in English.
The School of Engineering and Natural Sciences, University of Iceland, reserves the right to restrict admission to the Earth Science programme to students having an adequate background, which equals to at least one-year study in geology, geophysics, students of geography can enter these courses if they have background that is compatible to what is required after one year of geology or geophysics study. Some courses have required or recommended preparation. 
A list of all single courses taught in English can be found here
If you have questions regarding the courses please send to nemvon@hi.is
Field trips
Some of the courses include field trips. There the students get unique opportunities to explore the nature of Iceland.  Field trips may include some travelling expenses.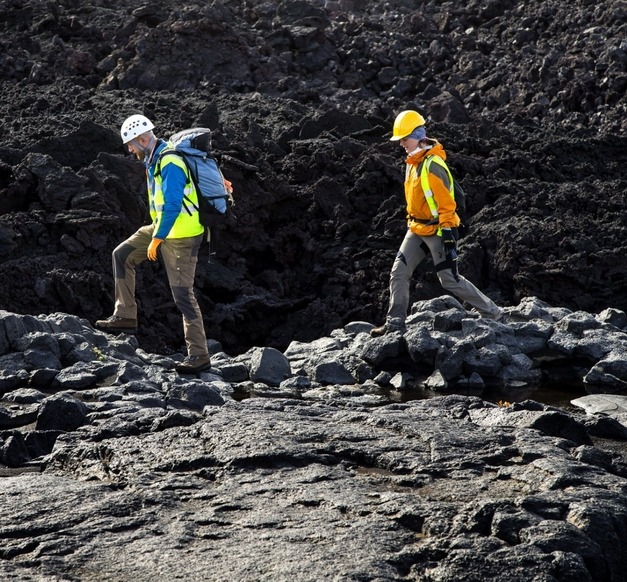 As rates of earth systems processes are greater in Iceland than most other places on Earth, it is a great place to learn about some of the key forces that have shaped and moulded our planet throughout its 4.5 billion history.
Further information on the exchange programmes