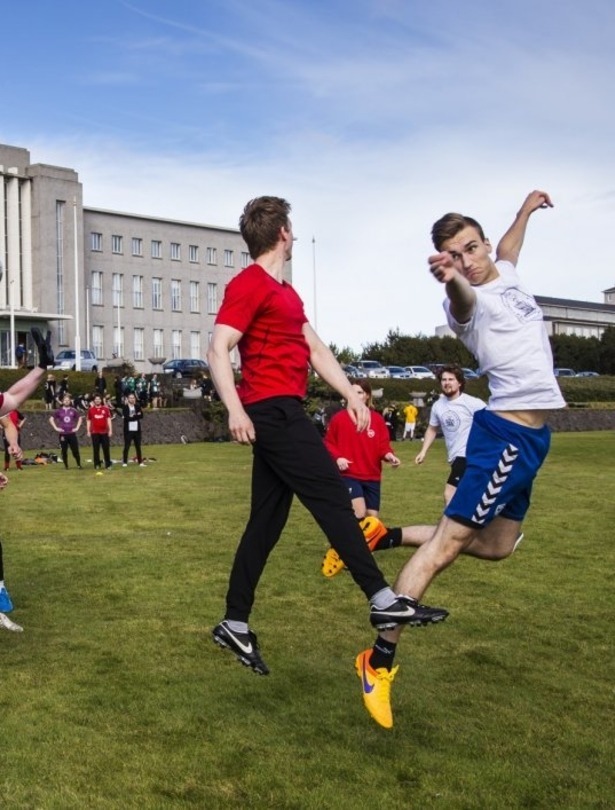 German
60 ECTS - Diploma
. . .
This is a one year (two term), 60 ECTS, practically oriented diploma study programme in German. Full study progression is 30 ECTS each term.The diploma study programme is aimed at students who want to prepare for occupations which specifically require general and work-related German skills, e.g. in business, tourism and international relations. It also aims at preparing students who want to work or study in German-speaking countries. The 60 ECTS diploma study programme can be used as a minor subject for a BA degree
Icelandic matriculation examination (stúdentspróf: school leaving examination from secondary school) or equivalent qualification. Students should be at A2 level as defined in the Common European Framework of Reference for Languages (CEFR). The study programme is not suited for absolute beginners, who should attend the courses German for Beginners I and II.
Contact us
The office of School of Humanities is located at the 3rd floor of the Main Building, Sæmundargata 1. Opening hours are from 10-12 and 13-15 on weekdays.
You can call us at +354 5254400 or send us an e-mail at hug@hi.is.
Our students can use the University Service Desk as the point of access for all service.