Ingólfur V. Gíslason, Associate Professor at the Faculty of Social and Human Sciences
"Research results indicate that ideas on gendered behaviour are subsiding, the idea that men and women are suited for different roles, or that they are to take on different elements of life." So says Ingólfur V.  Gíslason, Associate Professor in Sociology, on a study he has been working on lately on stay at home dads. The research is based on interviews with ten fathers who have been home alone during parental leave for at least three months with a child or children while the mother is on the job market. 
"Dissolution of ideas and values on gendered behaviour have been fairly obvious in Iceland and elsewhere in the world for a few decades. However, caring for children has been a strong point,  where matriarchical ideas have stayed strong," says Ingólfur, but his research has mostly been concerned with analysing and promoting diversity in social development. 
Ingólfur V. Gíslason
"The highlights for most fathers was to be the first to see major changes in the baby. To be the first one to see the baby crawl or utter the first word."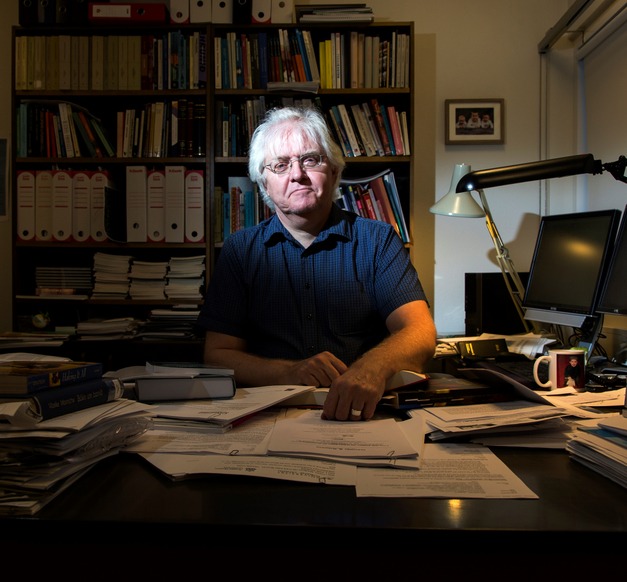 Ingólfur says it was a pleasant surprise that none of the fathers felt frowned upon or ridiculed for his decision to stay at home with a child. "In fact ,they felt that such behaviour was so ridiculous that it was not worth mentioning. What can be unnatural about a father taking care of his child and home? These results harmonise with ideas on  the fluidity and diversity of gender, and support social effort in dissolving locked gender roles." 
Ingólfur advertised for participants for the project on Facebook and received great response, especially from the wives who were, according to Ingólfur, extremely proud of the partners. 
"The fathers, however, did not feel as if they were accomplishing something extraordinary, and it was no special ordeal for them to take on running the home and bringing-up the children. Furthermore, they found all ideas that their new role could in some way threaten their so-called masculinity laughable," said Ingólfur. 
He mentioned that to begin with there was some remote controlling on behalf of the mothers that gradually stopped. "The fathers were in general very pleased with their experience, a few felt socially isolated but found ways to go out and socialise. The highlights for most fathers was to be the first to see major changes in the baby. To be the first one to see the baby crawl or utter the first word. This was likewise what they believed was hardest on the mothers." 
When asked why he decided to take on this project he said that it had in fact chosen him, but it is part of an international research project called "Fathers on leave alone." "The researchers Margaret O'Brien and Karin Wall lead the study, and I was offered to particiapte. Both of them are well-known for their international research on families and changed status of fathers and mothers. Margaret O'Brien is a Professor at the University College London, and Karin Wall is a Professor at the Instituto de Ciências Sociais da Universidade de Lisboa in Portugal." 
Ingólfur says that the study has been completed and that the results will be published shortly in a book published by the renowend publication Springer.