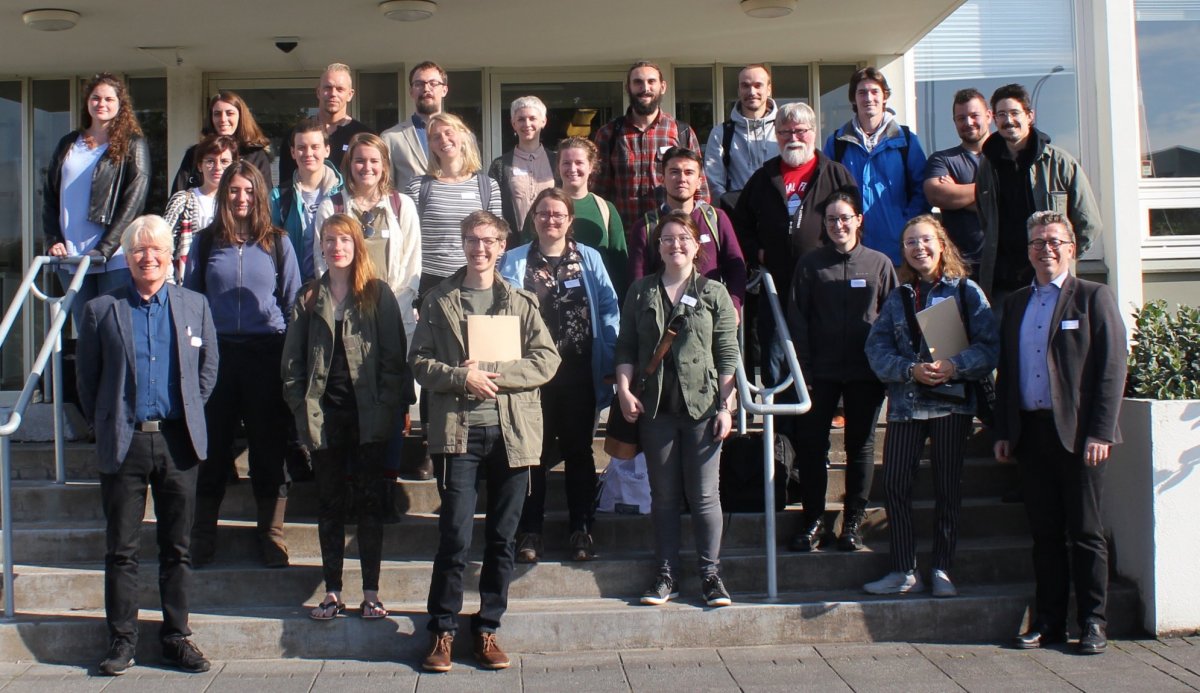 Medieval Icelandic Studies & Viking and Medival Norse Studies orientation meeting August 24, 2018. — See also our graduate students in Viking and Medieval Norse Studies.
Jane Eleanor Kern (US)

German Studies/History, BA, Whitman College, 2018

As an undergraduate, I studied history, with a concentration in African History, as well as German language and culture. I am excited to explore ideas of orality and early literacy through the Old Icelandic texts, particularly those relating to religion and conversion narratives.

Lea Debora Pokorny (Austria)

Scandinavian Studies, BA, University of Vienna, 2016

During my undergraduate, I studied Scandinavian linguistics, culture, and history. For the past two years, I have been focusing on the medieval period and found my passion for the field of manuscript studies, in which I hope to write my MA-thesis.

Mario Alejandro Murillo (Colombia)

Philology and French, BA, Universidad Nacional de Colombia, 2015

I come from a philology background, mainly focused on romance and germanic languages. I have an interest in the property in 'stateless' commonwealth Iceland as a cause for conflict in medieval Icelandic texts.