Finnborg Salome Steinþórsdóttir, PhD from the Faculty of Political Science 

"Gender responsive budgeting in universities is a brand new phenomenon so the first project was to map the current state of affairs," says Finnborg Salome Steinþórsdóttir, post doc in gender studies. Finnborg had not planned on embarking on doctoral studies, but seized the opportunity when PhD positions in gender studies were advertised. Thus she became a part of the GARCIA research project supported by the European Union and a collaborative project in seven universities in Europe. The project's aim is to develop gendered finance in university and academic community. 
Gendered budgeting is when financial and administrative processes are analysed from a gendered perspective.  Finnborg examines public funding to universities, and the allocation of funds within the University of Iceland in her doctoral thesis. "This revolves basically around following the money. I analyse where the money goes, to which fields of study it is allocated, funding of research and teaching, research grants and how financing trickles down the system all the way to the students." 
Finnborg Salome Steinþórsdóttir
"The aim is to change systems and norms and I believe that we can do that by using this method."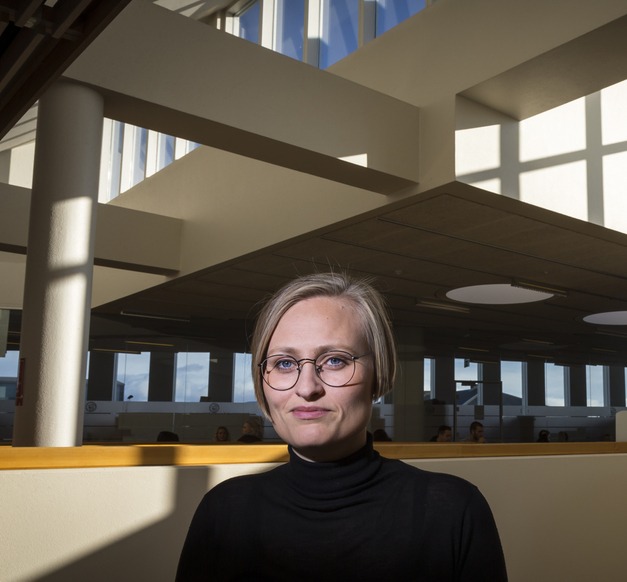 Finnborg has worked closely with the University  and says the main benefit of gendered budgeting is that it can be used as a tool to disclose errors in the system, and offers ways to correct them. 
The research results show that many of the processes and decision that seem objective are in fact extremely gendered and favour men and male subjects within the university. She says the study has great value both for science and society. "Gender inequality in universities has been thoroughly studied but never from this perspective; finances, how financial matters have an effect on equality," says Finnborg and adds that it reveals how the system maintains a certain inequality, both gendered but also between university disciplines. 
She hopes that her research provides opportunities for changes, even though it is not up to her but rather the government and university administration. "The aim is to change systems and norms and I believe that we can do that by using this method. However, we have to do it together and with commitment." 
Supervisor: Þorgerður J. Einarsdóttir, Professor at the Faculty of Political Science